PRACTITIONERS

For optimal viewing on a handheld device, turn screen horizontal.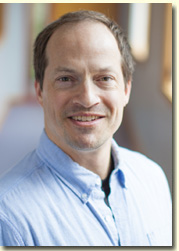 Jesse Katzman is a licensed acupuncturist (L.Ac.*) through the Minnesota Board of Medical Practice. He has been treating patients since early 2009 and based in Stillwater since 2011. He completed his studies and internship at the American Academy of Acupuncture and Oriental Medicine (AAAOM) in Roseville, MN, where the four-year, 3150-hour program included acupuncture, herbal medicine, dietary therapy, exercise and massage techniques, in addition to biomedicine. Prior to studying acupuncture, Katzman completed his bachelor's degree in education at the University of Illinois and University of Minnesota and was an All-American NCAA gymnast.

Katzman has successfully treated sports, automobile and repetitive stress injuries, back and neck pain, joint pain, arthritis, tendonitis, bursitis, plantar fasciitis, tennis/golfer's elbow, pre- and post-operative preparation and recovery, dental pain, TMJ, fibromyalgia, neuromas, sciatica, carpal tunnel syndrome, pinched nerves and other compression syndromes, peripheral neuropathy, neuralgia and paresthesia, post-concussion recovery, Bell's palsy, tension headaches, migraines, dizziness, vertigo, tinnitus, tremors, early-stage macular degeneration, respiratory infections, allergies, sore throat, rhinitis, sinusitis, asthma, chronic cough, stress, hypertension, anxiety, fatigue, depression, seasonal affective disorder, sleep difficulties, chemical withdrawal, indigestion, acid reflux, nausea, gastroparesis, irritable bowel syndrome, constipation, male and female fertility issues, menstrual irregularities, morning sickness, labor facilitation, perimenopausal symptoms, and hot flashes.

*Note that while some chiropractors, medical doctors, osteopaths, or other health professionals might perform acupuncture or dry needling certified as an adjunct treatment to their primary scope of practice, they generally do so with very limited training. If you are interested in experiencing the full potential benefits of acupuncture, be sure to visit a licensed acupuncturist (L.Ac.).


Visit us on Facebook for creative and practical health suggestions.




Dr. Erin Miller owns and operates Catalyst Chiropractic, co-located with St. Croix Acupuncture. Dr. Miller received her bachelor's degree in biomedical sciences from The University of Wisconsin - River Falls and went on to complete her doctorate degree at Northwestern Health Sciences University. While obtaining her doctorate, Dr. Miller attended numerous seminars in addition to the required curriculum to enhance her skills in functional medicine, sports medicine, nutrition, and applied kinesiology. Likewise, Dr. Miller's services are not limited to treating neck and back pain with spinal adjustments. She also specializes in extremity adjustments, myofascial release, trigger point work, kinesiology tape, functional medicine, customized nutrition, lifestyle recommendations, and patient education.

Dr. Miller has successfully treated sports and repetitive motion injuries, including sprains, strains, body pain and stiffness affecting the neck, back, shoulders, hips, elbows, knees, wrists and ankles; nerve compression and entrapment issues, such as carpal tunnel, sciatica, and disc herniation; numbness, tingling and weakness of the arms and legs; headaches, migraines, TMJ, tinnitus, neuromas, vertigo, stress, gastrointestinal discomfort, acid reflux, male and female fertility issues, and many other conditions. Read more...

Visit Catalyst Chiropractic online for more info, check them out on Facebook, and call or email to schedule your FREE consultation: 651-300-2549 or TheDrErin@gmail.com.